Beverly Hills, CA, July 25, 2023 (GLOBE NEWSWIRE) -- Mission Matters Podcast Agency Distributes the Pulse Experience Podcast.
Seattle, Wash.-based expert coach Chantell Brandt, the Executive Coach of Pulse by Fierce, with Seattle, Wash.-based leading podcaster and Pulse by Fierce CEO Edward J. Beltran discuss the Pulse app's potential to lower stress levels and increase productivity by helping coachees achieve intimacy, clear communication, and healthy boundaries.
In this episode, Brandt tells listeners how she became a coach and shares her innovative philosophy. "Coaching found me," Brandt says.
Brandt's coaching method relies on carefully chosen questions and biometric data from the Pulse app to "help leaders think with intention", she says. Beltran and Brandt agree that self-awareness (or the lack thereof) is one of the greatest challenges coaches face. The use of biometric data makes it more difficult for coachees to ignore true sources of stress. "Pulse brings the unknown into the light," Brandt says.
Pulse plays a "crucial role" in her coaching, Brandt says. The app helps users reconnect to their bodily responses, which Brandt calls "the ultimate pulse," by simply recording and displaying easy-to-read data. Brandt urges fellow coaches to embrace innovative approaches in a changing technological landscape. "Biometrics are an asset to any coaching methodology," she says.
Listen to the full podcast interview by Edward J. Beltran with Chantell Brandt on your favorite podcast channel.
In this podcast, the host covers:
How does the Pulse app's use of biometrics help users reconnect with their body's responses?
Why is self-awareness (or the lack thereof) such a challenge for coaches?
How has Pulse transformed Brandt's coaching methodology?
Why did Brandt become a coach, and what does she value most about her work?
About the Podcast Guest
To learn more about Pulse by Fierce, visit https://pulsebyfierce.com/.
Inquiries: [email protected]
Media Communications
Mission Matters Podcast Agency distributes the Pulse Experience Podcast
Inquiries: [email protected]
Podcast powered by KISS PR Brand Story kisspr.com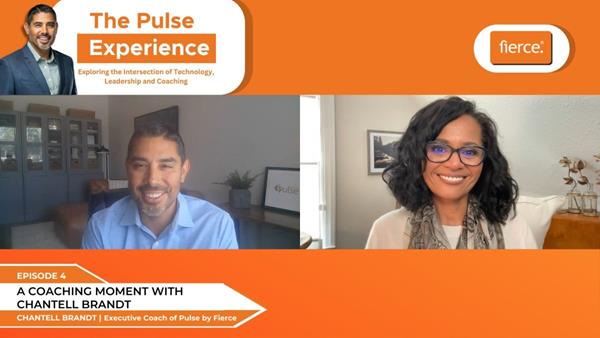 source:
https://www.globenewswire.com/news-release/2023/07/25/2710577/0/en/Chantell-Brandt-Executive-Coach-of-Fierce-Talks-with-Edward-J-Beltran-of-Pulse-Experience-Podcast.html
Your content is great. However, if any of the content contained herein violates any rights of yours, including those of copyright, please contact us immediately by e-mail at media[@]kissrpr.com.
Source: Adam Torres / Co-Founder
Release ID: 682032