[Cambridge, Massachusetts, June 7/2/2020—] Jacob Khan published an article listing out 75 finance movies and TV Shows for the summer of 2020. Please visit https://medium.com/@jacobkhan/july2020financemovies-tvshows-e33b183aa0ba for more details.
About Jacob Khan
Jacob Khan is an A.L.B. Candidate at Harvard University studying Business Administration & Management in Extension Studies class of 2021. Jacob is a student member of the Harvard Business School Association of Boston and the Harvard Alumni Entrepreneurs. Jacob has an interest in leadership and management and is spending his summer interning at a search fund as a Private Equity Analyst. 
During the regular semester, Jacob Khan works as an Equity Research Analyst at Harvard Business School for an MBA Professor of Finance. Last semester Jacob was a Senior Investment Research Analyst at the Harvard Financial Analyst Club.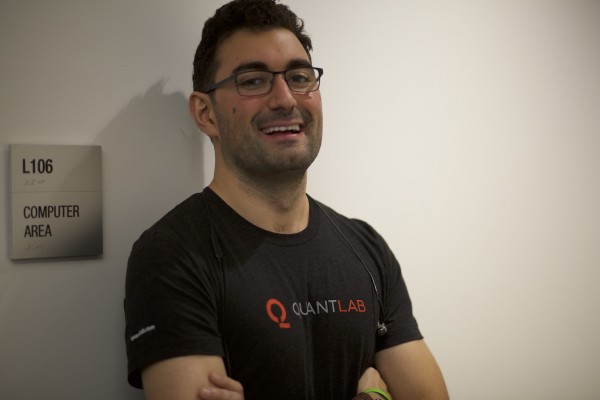 (Jacob Khan in Cambridge Massachusetts)
Follow Jacob on Instagram & Twitter:
https://www.instagram.com/theivyjake/
https://twitter.com/jacobjkhan
For more information, visit: https://about.me/jacobkhan/
Content Disclaimer: 
The above review statements are those of the sponsor (Source of content) and do not necessarily reflect the official policy, position or views of the content publisher. The content distribution company is therefore not responsible for the content and its authenticity and legal standing of the above subject matter. Each individual is required to exercise its content when making a purchase from the above offer. The information does not constitute advice or an offer to buy. Any purchase made from the above press release is made at your own risk. Editorial merit of this content is subject to news publisher and its downstream partners. Consult an expert advisor/health and professional advisor before any such purchase. Any purchase made from this link is subject to the final terms and conditions of the website's selling as mentioned in the above as source. The content publisher and its downstream distribution partners do not take any responsibility directly or indirectly. If you have any complaints or copyright issues related to this article, kindly contact the company this news is about.  
DISCLAIMER of Liability. IN NO EVENT SHALL OUR PR COMPANY BE LIABLE OR RESPONSIBLE TO YOU OR ANY OTHER PERSON FOR ANY DIRECT, INDIRECT, INCIDENTAL, CONSEQUENTIAL, SPECIAL, OR EXEMPLARY DAMAGES OF ANY KIND, INCLUDING WITHOUT LIMITATION, LOST PROFITS OR LOST OPPORTUNITIES, EVEN IF ADVISED OF THE POSSIBILITY OF SUCH DAMAGES IN ADVANCE AND REGARDLESS OF THE CAUSE OF ACTION UPON WHICH ANY SUCH CLAIM IS BASED, INCLUDING, WITHOUT LIMITATION, ANY CLAIM ARISING OUT OF OR IN CONNECTION WITH ANY OF THE CONTENT, INCLUDING, WITHOUT LIMITATION, AUDIO, PHOTOGRAPHS, AND VIDEOS, OR OF THE ACCURACY, RELIABILITY, OR LEGALITY OF ANY STATEMENT MADE IN OR OMITTED FROM ANY advertisement, sponsorship, endorsement, testimonial, opinion, or other product-related or service-related statement or review appearing in the Websites or in ANY post or article distributed via the Websites.
Source: SubmitMyPR
Release ID: 13658